18 JULY 2023
Pinnacle accelerates Americas expansion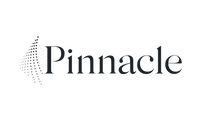 Pinnacle Investment Management Group Limited (ASX:PNI) (Pinnacle) is pleased to announce the appointment of Michael Putica as Managing Director, Americas.
The appointment further expands Pinnacle's distribution footprint in the key North American market.
Prior to joining Pinnacle, Michael was Head of Sales, Americas, for State Street Global Markets' Portfolio Solutions business. He forged a 16-year career at State Street, working in Australia for the first 11 years, before re-locating to the US.
"Within its unique business model, the Pinnacle Group is growing a formidable and very diverse network of affiliated boutique investment managers. I look forward to working with these world class Affiliates and being part of the continued growth of the Group's global distribution footprint," said Mr Putica.
Based in Southern California, Michael will focus on the ongoing development of Pinnacle's institutional and wholesale client book across North America. He'll work with Pinnacle's east coast-based Managing Directors, Jack Kirkpatrick and Alison Maschmeyer.
"Pinnacle and its Affiliates have clients in 44 countries with the United States being our largest market outside of Australia by assets under management. Eight of Pinnacle's fifteen Affiliates currently have clients in North America," said Andrew Chambers, Pinnacle's Head of International Distribution.
"We are committed to accelerating our business growth in the Americas, and Michael's senior appointment underscores our commitment to servicing the world's largest addressable investor market.
"I have known and respected Mike for many years and we are thrilled to welcome a professional of his calibre who is so highly regarded by leading institutional investors and investment consultants in both North America and Australia."
In November 2021, Pinnacle seeded its first North American-based Affiliate, Langdon Equity Partners. The specialist global small caps investment boutique was launched in partnership with Greg Dean, former Principal Manager at Cambridge Global Asset Management.
-ENDS-