9TH SEPTEMBER 2021
Pinnacle expands retail distribution footprint
A media release on Pinnacle Investment Management's acquisition of Winston Capital Partners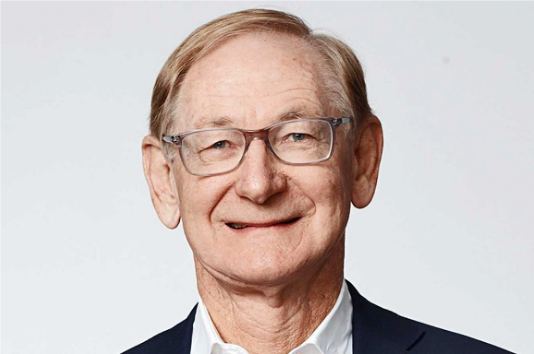 Pinnacle Investment Management Group (Pinnacle) is pleased to announce the acquisition of Winston Capital Partners Pty Ltd (Winston).
Winston is a leading third-party marketing and distribution firm with a strong track record of raising early-stage seed capital for new boutiques, supporting the retail distribution efforts of open-ended funds, and executing successful closed-ended capital raisings.
Upon completion of the transaction, in which Pinnacle will acquire 100% of the Winston business, four Winston sales executives will join Pinnacle's retail distribution team led by Ramsin Jajoo, Pinnacle's Director, Head of Retail.
"This is an important investment in the continued expansion of Pinnacle's retail distribution capabilities that will deliver our multi-affiliate network additional resourcing across Australia and help in bolstering our entire Group's ability to scale and grow," said Mr Jajoo.
"Over the past 15 years, Pinnacle has developed what is now a market-leading retail distribution team that connects with more than 21,000 intermediaries, including financial planners, brokers and wholesale consultants. The retail distribution footprint spreads across the Australian and New Zealand intermediated market and is reinforced by proprietary business intelligence and data analytics technology.
"Adding highly credentialed executives such as Winston's founding partners Stephen Robertson and Andrew Fairweather, along with the broader team, further enhances our presence and strong market relationships.
"In particular, this transaction provides Pinnacle with on-the-ground representation in Western Australia for the first time, with Andrew Fairweather to continue residing in Perth upon transitioning into the Pinnacle business."
Andrew Fairweather, Founding Partner of Winston Capital Partners said joining forces with Pinnacle is a transaction that will deliver strong outcomes for investors.
"We thank our valued partners who we've worked with during almost a decade of success in third-party retail distribution. We are now thrilled to join another success story in the Australian asset management industry and work with an incredibly high-performing family of investment boutiques," said Mr Fairweather.
Stephen Robertson, Co-Founding Partner of Winston Capital Partners also commented, saying both Pinnacle and Winston have shared the same values and goals over many years.
"We share Pinnacle's belief that investors can achieve stronger client outcomes in a boutique environment, where they're not distracted by non-investment functions. The Pinnacle Group's long-standing mission of enabling better lives through investment excellence is one that very much aligns with what has motivated all of us at Winston over many years.
The acquisition follows the announcement of Pinnacle's fully underwritten dividend reinvestment plan, in which funds are to be primarily used to acquire an additional 10% stake in Coolabah Capital Investments (CCI), taking Pinnacle's total equity ownership of CCI to 35%.
Winston was a distribution partner of CCI, and the existing distribution rights will be transferred to Pinnacle as part of the transaction. Following a brief transition period, Winston's executives will end all existing distribution partnerships with non-Pinnacle affiliated investment managers.
-ENDS-
Media enquiries: