DECEMBER 2022
ReachOut rebrands as a more intuitive and digital service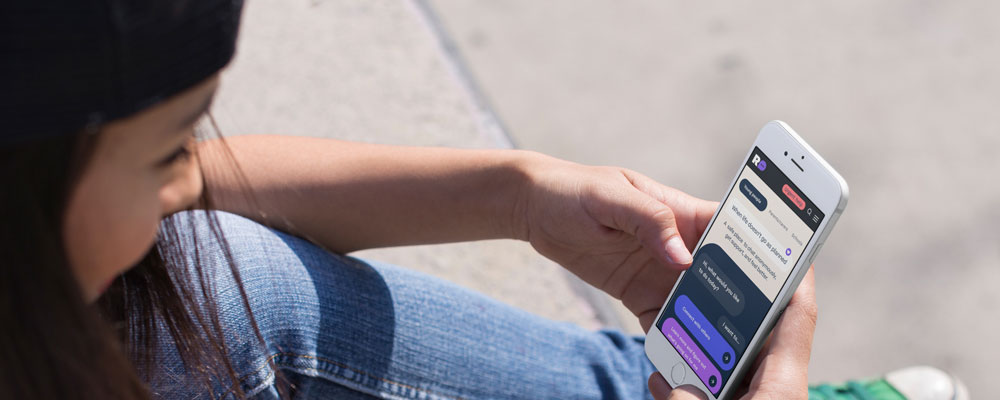 ReachOut is Australia's most accessed youth mental health service and is trusted by young people to help them, and their parents, manage in tough times. In order to better continue leading the way in developing modern, innovative mental health and wellbeing programs that deliver support in the most relevant way for young people to access, ReachOut has undertaken extensive research to segment their audience. This has led to the identification of four priority audiences to focus on, which is reflected in a realignment of the ReachOut service offering and a brand refresh.
Support from the Foundation and Antipodes will continue to assist ReachOut as the organisation moves from leading with information, content and resources, to becoming an intuitive and digital service that connects people via online peer-support communities, one-to-one chat with trained peer workers, and data-led personalised experiences.
The ReachOut purpose will more closely align with the digital help seeking preferences of young people, with a focus on "conversations and community." Many young people have expressed their desire for safe, accessible, one on one forums to access free, confidential support at times that suit them – based on talking to those with lived experience.
The launch in September 2022 of "PeerChat" was a key part of servicing this need, and is a program co-designed with young people and built around rigorous training for peer workers, underpinned by comprehensive policies and procedures to ensure a safe environment for all.
PeerChat is a free text-based chat with a peer worker for anyone in Australia aged 18-25. It offers the opportunity to chat in a private about anything; nothing's too big or small.